Reasons to host a dance lesson at your event
Dance to your DJ or live band
You've planned a party with awesome music. Now it's time to motivate your guests to get out on the dance floor!
Boost team-building
Dance and movement games encourage your group to interact creatively, build trust, and bond as a team.
Guaranteed smiles
Dancing is a great way to break the ice and let loose. I'll help your guests feel comfortable!
Wedding Receptions, Holiday Parties, Corporate Retreats
Birthdays, Anniversaries, Family Reunions, Fundraisers, and Galas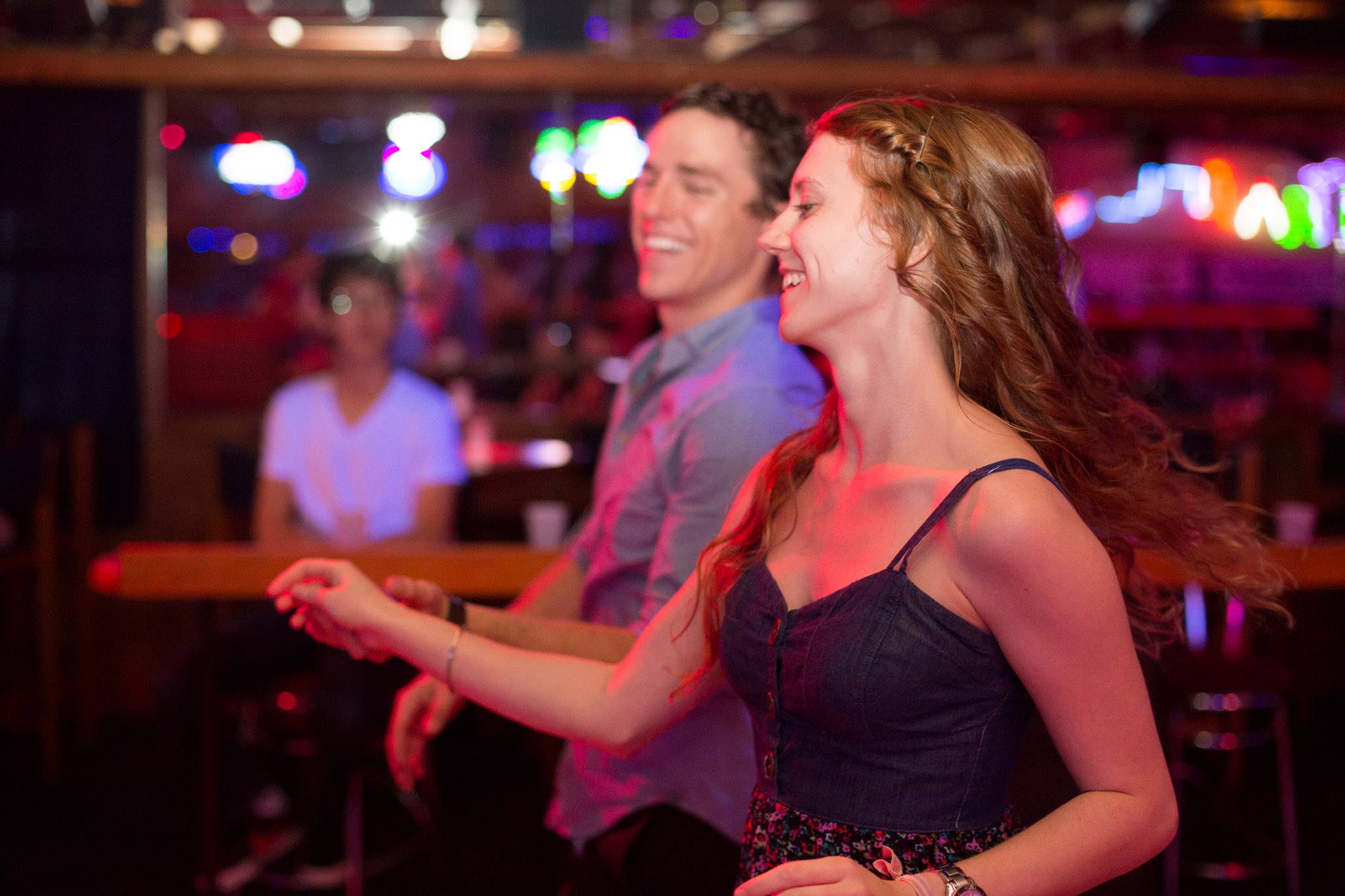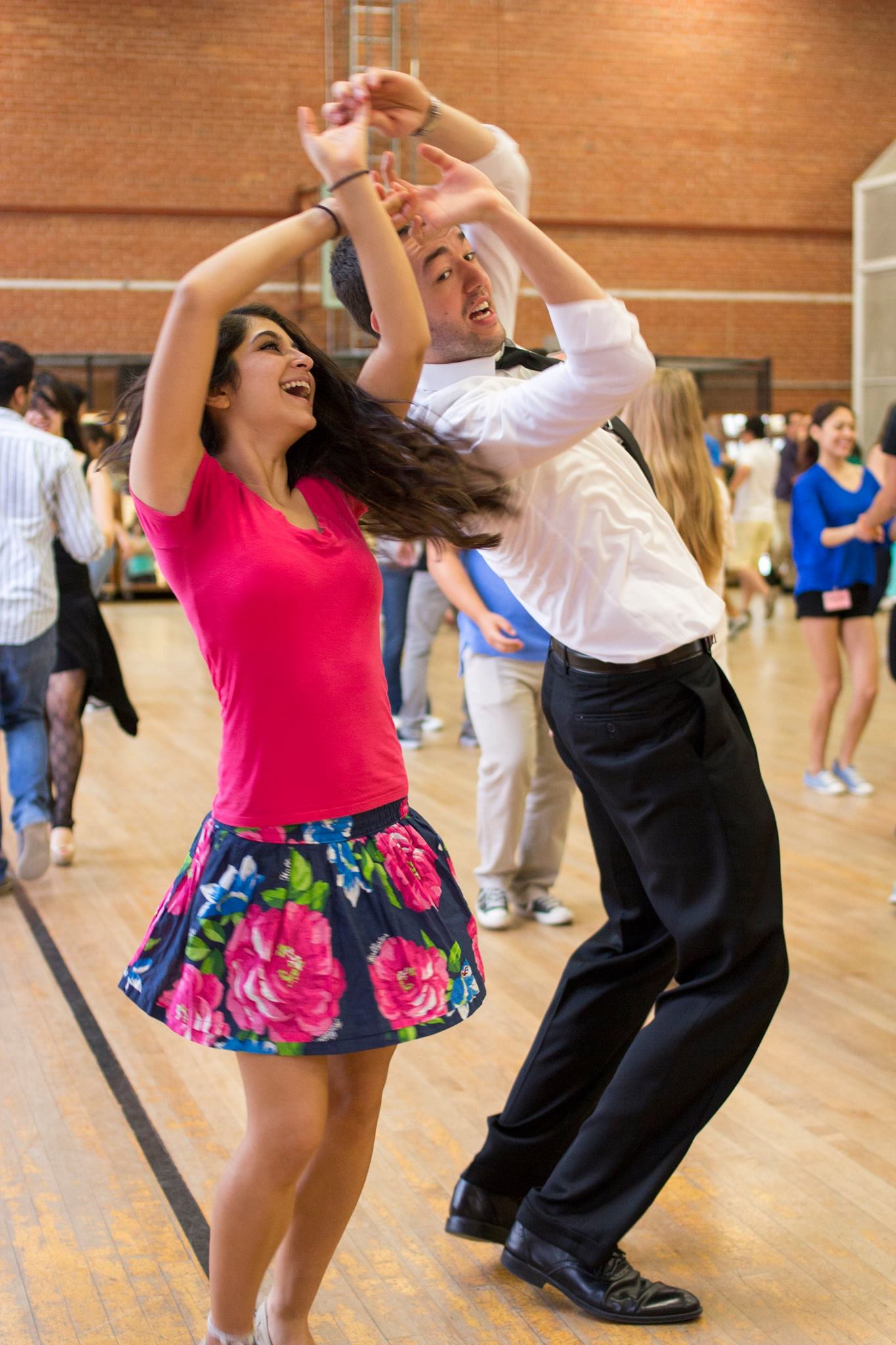 Why clients hire me
1. 18 years teaching experience
I have taught thousands of group dance classes around the world, from intimate groups to crowds with several hundred participants. I've led workshops in corporate environments, schools, clubs, and private parties.
2. Beginner-friendly approach
My priority is to create an inviting atmosphere so your guests feel comfortable. I cater to all ages and abilities and specialize in teaching dance that everyone can do.
3. Customized to your event
I personally design your dance program tailored to your group's interests and abilities. Every event is unique, and I want your guests to enjoy their experience!
"She did a great job getting people to participate!"
– Kristy, HR for Austin tech company
Partner Dancing
Country Two-Step, Swing, and Salsa are most popular
Line Dancing
Solo dances to country and popular music
Mixers & Games
Dance and movement icebreakers for groups
Request a Quote for your Event
Pricing for events varies by:
Preparation and teaching time

Format (for example, formal group class, quick ad hoc 1:1 lessons, taxi dancing, or casual performances)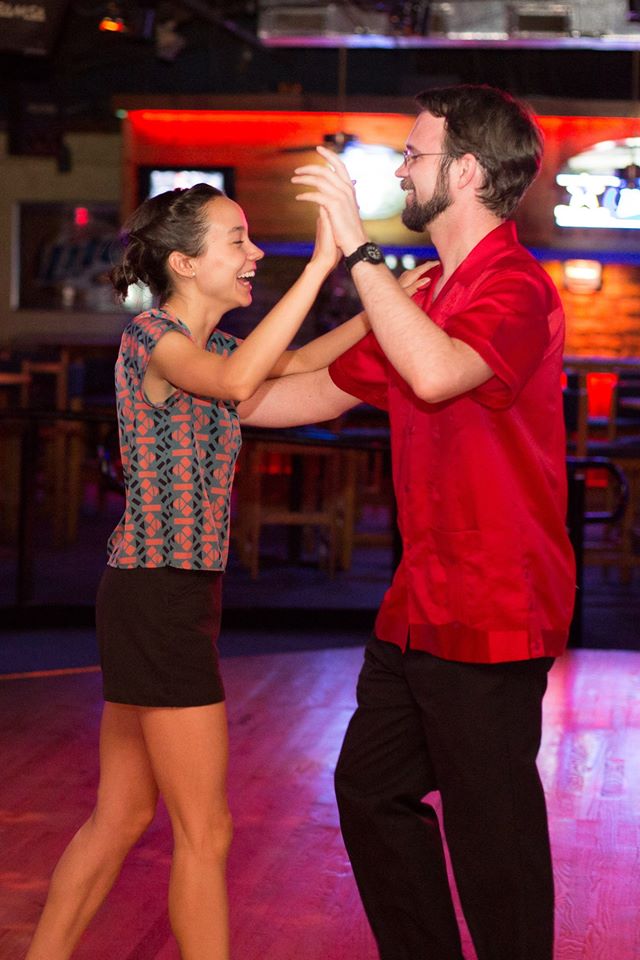 Make your event memorable with an experienced dance instructor!
"I was truly amazed at how quickly she was able to get a group of nearly 40 students in-line and dancing! Not to mention, they all had a blast."
– Alex, event organizer for St. Edwards University
"I highly recommend her … for small and large group instruction, for instruction over a weekend retreat with your circle of dancing friends."
– Basilia, event organizer in Seattle
"She handles big groups wonderfully keeping everyone interested."
– Valeria, event organizer in Buenos Aires