Single Lesson $150
1 hour private dance lesson with Campbell
$150 per lesson
Flexibility to pay per lesson
Package of 4 Lessons $500
4 hours of private dance lessons with Campbell
$125 per lesson
Accelerate your results by committing to your learning
Advantages of Private Dance Lessons
Dance like nobody's watching
Sometimes it can be scary to dance in front of other people when you're learning. In private lessons, it's just you and your partner on the dance floor.
You set the pace
If you're super new to dancing, you may prefer to slow down the classes to master the foundations. If you're already a rockstar, you can choose to accelerate!
Maximize your aha moments
You get 100% of my attention. I'm completely focused on your comfort and success, and you can ask as many question as you like!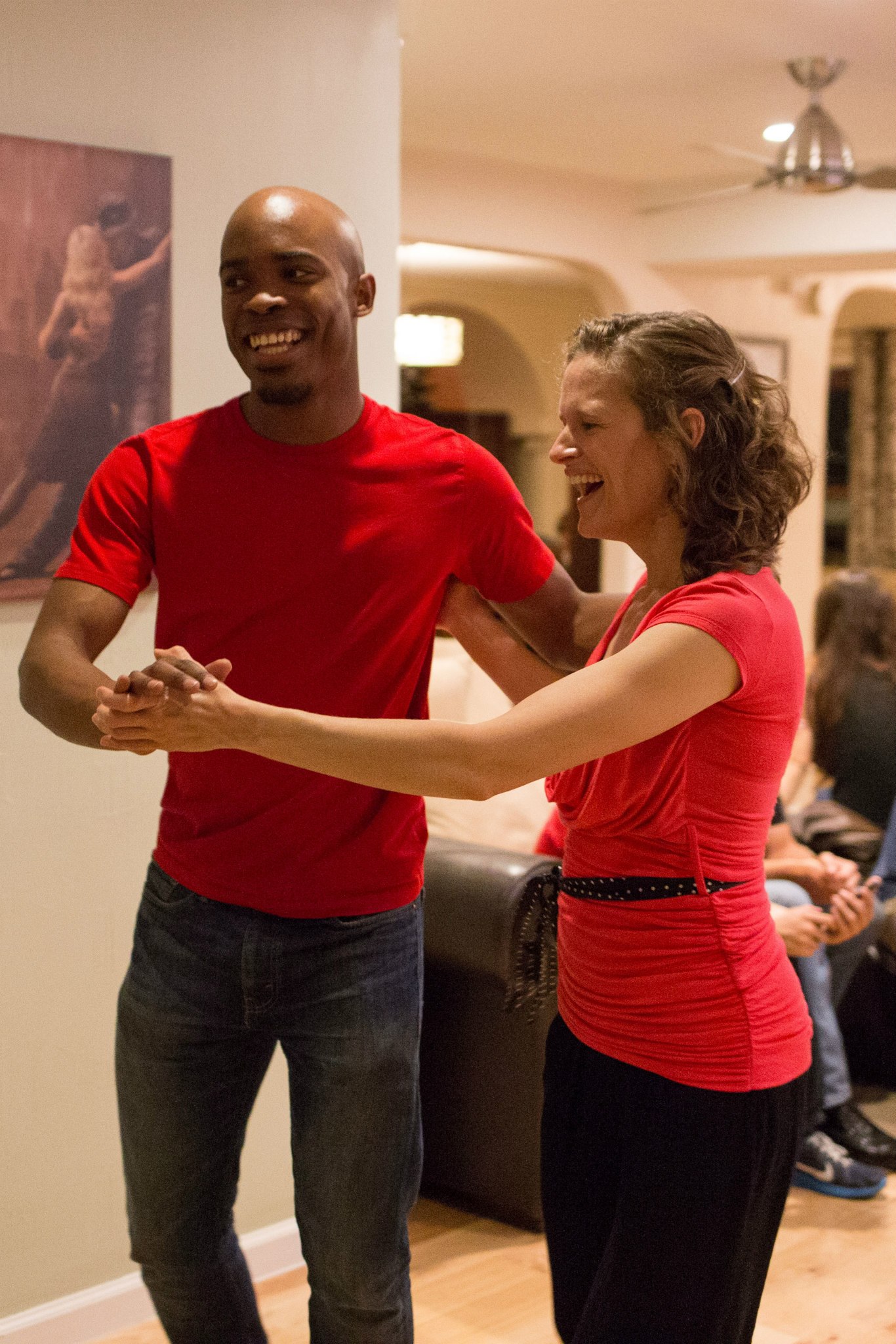 Why clients dance with me
1. 18 years teaching experience
I have taught thousands of clients, from dance-phobics to dance addicts and everyone in between.
2. Comfortable private studio
You'll learn in a distraction-free space with a relaxed vibe. We practice on a beautiful dance floor in my home!
3. Customized classes
I personally design your lessons to tailor them to your interests and abilities. No two dancers are alike, so I adapt my teaching to what works best for you.
4. Social dance focus
My lessons are some of the only ones in town that offer practical skills for dancing at clubs, weddings, and events. No competitions here! You can learn a variety of styles or focus on your favorite.
"She is very personable and can definitely turn your two left feet into dancing feet."
Any Social Dance Style
I teach Austin's most popular dance styles:
Country Two-Step, Swing, Blues, Waltz, Salsa, and more!
Videos for Home Practice
Included with every lesson so you can remember what we did!
I can also provide lesson notes and recommend practice music.
"Her dazzling smile and great energy tell you this is a safe and fun place."
Bonus rewards both on and off the dance floor!
Increase your social confidence
Deepen your relationships
Relieve stress and smile more!
Dance confidently with private dance lessons in Austin!
"She makes me feel so comfortable and brings out the best in me"
– Sam
"She breaks down the dance into simple, easy-to-follow footwork"
– Jon
"She is able to take you far beyond where you think your abilities can go"
– Paige